Setup your PayPal Business Account correctly
Step #1: Login to your PayPal Business Account

Step #2: Go to "Account settings"

Step #3: Go to "Account Settings" > ACCOUNT & SECURITY > Account access
Click "Update" link of "API access" as follows.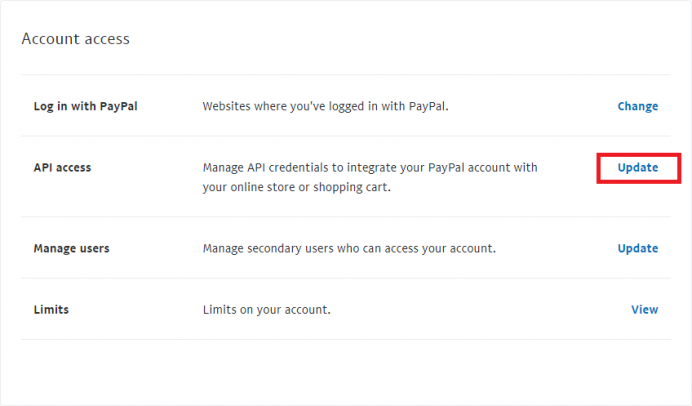 Step #4: Click "Manage PayPal checkout settings" as follows.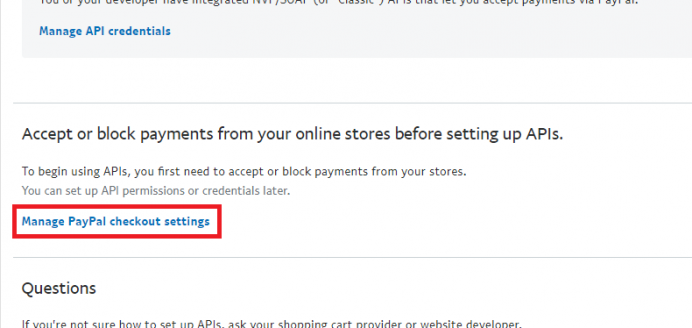 Step #5: Choose "Accept PayPal payments before API permissions or credentials are set up
(You can complete API setup later)" and click [Submit] button as follow.

Step #6: Notify your system administrator that the setup is complete.
- END -
Regards
MembershipManager.com.au