Club Website
A website is necessary in order to use our "Integrated Membership Management System (IMMS)". If you don't have your own website yet, you can simply use our basic website(free) optimised for IMMS. You only have to pay for the web hosting services, which is $100 per year.
The basic website has a powerful CMS(Content Management System) that allows you to format and edit the content easily and quickly on your website.
Powerful Web Editor

The ease-to-use Web Editor embedded in the CMS allows you to maintain your website up to date.
Do It Yourself. You don't need to ask technical support whenever you want to update your website contents.

You can easily put images or YouTube videos on your website using the Web Editor.
free Email Hosting Services

5x business emails (

free

): e.g.

info@yoursite.com.au

Email forwarding (

free

): e.g.

info@yoursite.com

→

googleaccount@gmail.com
You can send blanket e-mails to the registered members.
(eg. screen capture)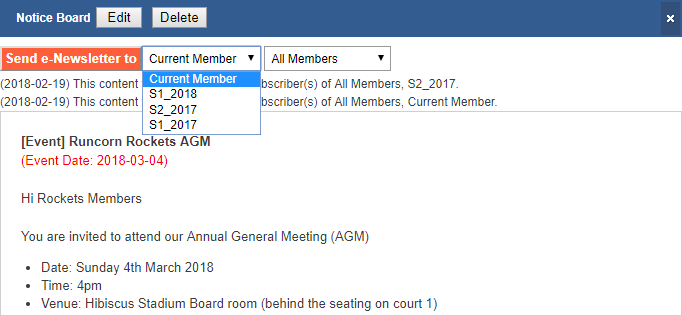 Unlimited web space

Unlimited website pages

Need referenes?
Reference Site #1: www.rocketsbasketball.com.au

Reference Site #2: www.rivercityhornets.com.au