Multiple selection for team/email group when sending e-Newsletter
[Request from client]
...
Something for the future another suggestion is in relation to noticeboard emails being sent out is it possible to be able to select a number of email groups. i.e. all u19 and u17?

...
[Answer]

Dear client,
The system has been upgraded at your request.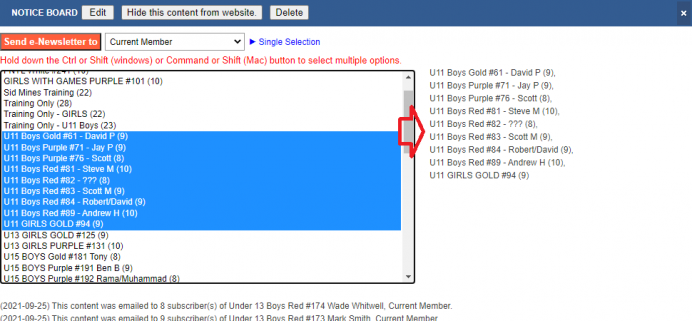 Please refer to the user guide for details.
N: CMS login > ADMIN > User Guide > [HOW TO] Use multiple selection for team/email group when sending e-Newsletter

Regards
MembershipManager.com.au